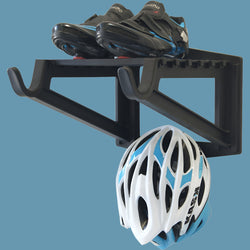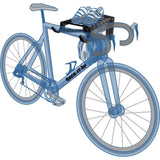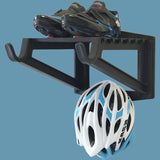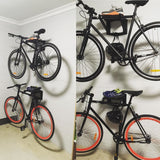 Your Rack-It-Up Bike Storage System Includes:
2 Sturdy Bike Storage Arms: Expertly designed for a firm grip to keep your bikes stable and secure.
1 Robust Mounting Bracket: The backbone of the system, this bracket ensures a reliable attachment to your preferred wall or surface for lasting support.
6 Supportive Crossbars: These additional bars reinforce the structure, maximizing the strength and stability of your bike storage setup.
2 Protective Foam Adhesive Pads: Pre-cut for convenience, these pads safeguard your bike's finish from scratches and provide extra grip.
1 Handy Helmet Hook: Keep your helmet within reach and your space clutter-free with this smart, space-saving addition.
Assorted Screws and Fasteners: A complete set of hardware to ensure a smooth and hassle-free installation, getting your system up and ready with ease.
Unbox, set up, and enjoy the peace of mind that comes with a well-organized, accessible, and secure bike storage solution.
Fast & Flexible Shipping with Rack-It-Up!
We're dedicated to delivering your order swiftly, wherever you've got a mailbox waiting. Postal box? No worries at all—simply select 'Australia Post' when you check out, and we'll dispatch your gear within two business days. While delivery times can differ depending on the service and destination, typical mail arrives within 1 to 28 business days. We appreciate your choice to shop with Rack-It-Up, and we're here to make sure your experience is smooth from cart to doorstep!
Racks You've Checked Out: